Nov 17, 2019
2,408
2,329
233
Title is clickbait it's not about deleting the bot completely (god I wish
)
The bot serves its purpose for the most part, mutes and bans and shiet like that
Except two
teensy-weensy
but ever so crucial
little,
tiny
things....
The blacklisted words
The first one makes no sense
From words which aren't offensive at all
to ones only UK deems "offensive" when for example in US it's just a medical term for a person with
And I understand "owner is british", but swear to god I didn't know what this word ment untill guy got warned for it
I feel like the
bot should just delete the messages without the need to warn a person
since
we never recieved a list of words this bod deems offensive
Thankfully
@Raf6
investigates those words which got him muted till April o7
Now if u think that "well offensive is offensive" and "warn is just a warn" then
So now we move to the next point of my rant
WHY IS MUTE/WARNING THRESHOLD PERMANENT ?
I know that "U get muted for longer coz u broke rules before smh"
But now if I post a certain "c-word" or idk post a gif from the browser (WHICH NAME I DO NOT KNOW) with a word that bot deems "offensive"
I get instant 3 months mute
For saying a word, I understand if I use them 3 times in a day, then I can accept 3 months whatever
My 4 warns are
2x blacklisted word
2x memes in #general
One of those memes was literally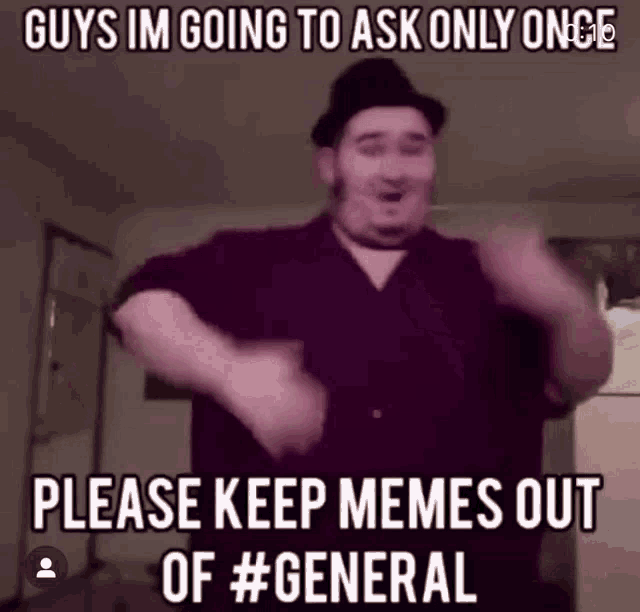 And idk, but I think I can get more now, coz every warn = warn threshold exceeded = mute threshold exceeded
"Just don't do all this bad shit on discord then"
I literally don't want to go on any discord and rethink every sentence just coz some bot tries me or when I send a meme from a GIF browser I get muted for the title
"Bro if u been warned before then u get banned for longer simple"
No ? Not really ? 1 of these warns I got coz I posted better memes in general than staff which also did it so it was more or less a meme warn for memes
Solutions:
Set bot to delete messages and don't warn automatically
Make it so warns expire and we don't get fucked automatically
Overall remove all the shit bot does automatically, coz he's ret- mentally incapable to think those through anyway
Except for deleting bad words